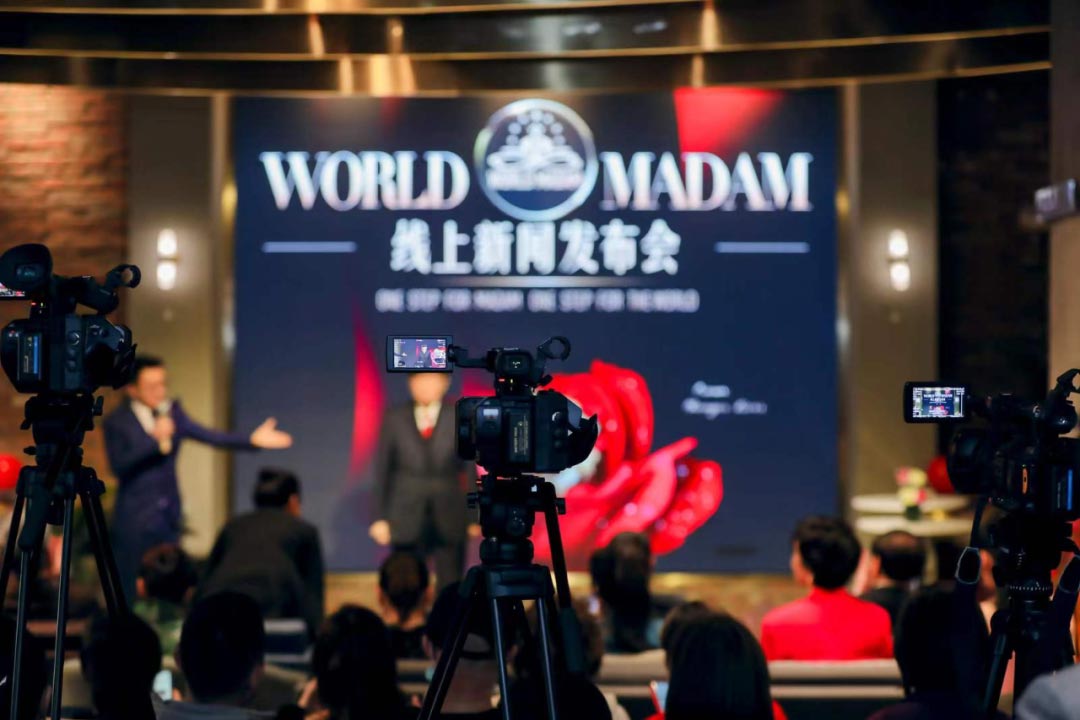 On December 30, 2021, Beijing time, WORLD MADAM held the China Division Press Conference at the Bund 8, Shanghai, China. Chairwoman of the Board of Directors of World Madam Group Annie Huang, the Father of China's Computer Engineering Mr. Fan Guangling, the founder of Yonghe Soy Milk Mr. Lin Bingsheng, Dean of the China Rural Revitalization and Common Prosperity Economic Research Institute Professor Zheng Qingping, famous pipa virtuoso and educator Professor Tang Liangxing, former Propaganda Minister of the Communist Youth League Shanghai Municipal Committee Mr. He Jichun, former Director of the Shanghai Municipal Bureau of Culture and Tourism Mr. Zhao Yaoyang, Director of China International Network Television Mr. Tang Shijun, World Madam Competition Global Champion Madam Zhou Chunhua, runner-up Madam Li Yinyin, third place Madam Wang Jia, Madam Yin Xiaobo had attended this press conference along with other distinguished guests and reporters from well-established media. Jing Zehang of Shanghai TV's fashion channel was the host.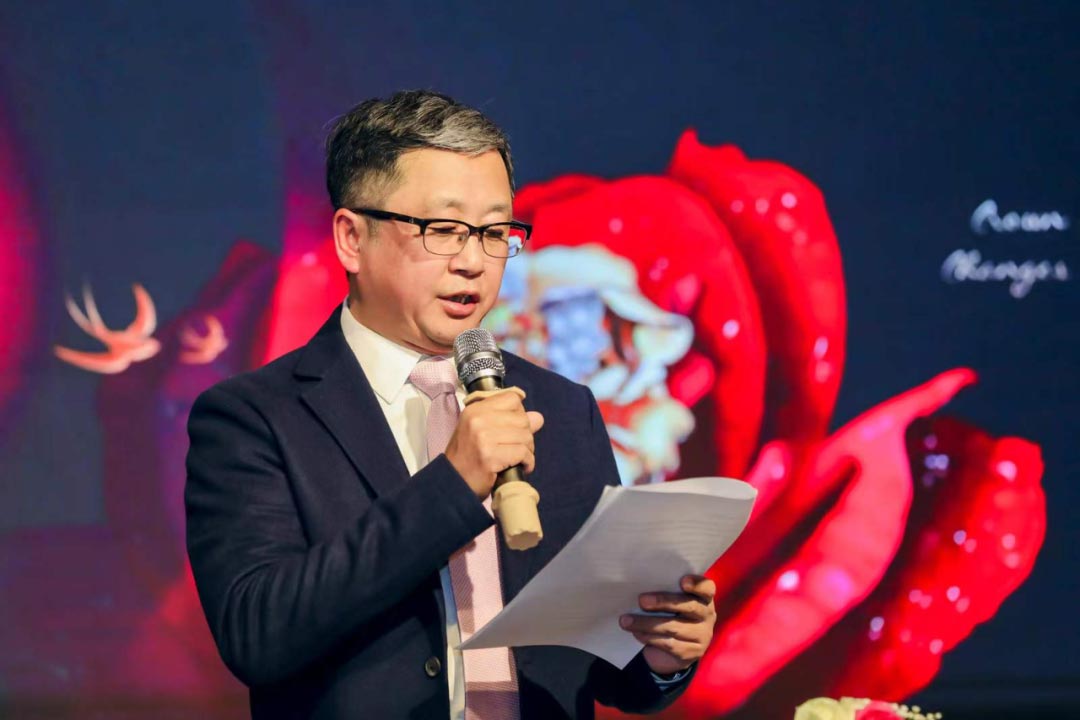 At the start, China Division Director of World Madam Competition Tang Shijun gave an official introduction of WORLD MADAM and briefed the series of World Madam activities. In the meantime, the press conference exhibited the global patent of WORLD MADAM and MRS. WORLD of Annie Huang and her affiliates, the record ownership of trademarks and copyrighted works, and announced the postponement of the 2021 China Finals. Subsequently, Mr. Zhang Zhiliang, the legal counsel of the World Madam China Division, issued a lawyer's statement.

At the press conference, Chairwoman of the Board of Directors of World Madam Group Madam Annie Huang presented certificates of honor to Fan Guangling, Lin Bingsheng, Zheng Qingping, He Jichun, Zhao Yaoyang. After a retrospect of 2020 and 2021 World Madam charity activities in Shanghai by the World Madam China Organizing Committee, the 2022 World Madam Charity Walk Launching Ceremony kicked off in Shanghai under the leadership of Madam Zhou Chunhua and Madam Wang Jia.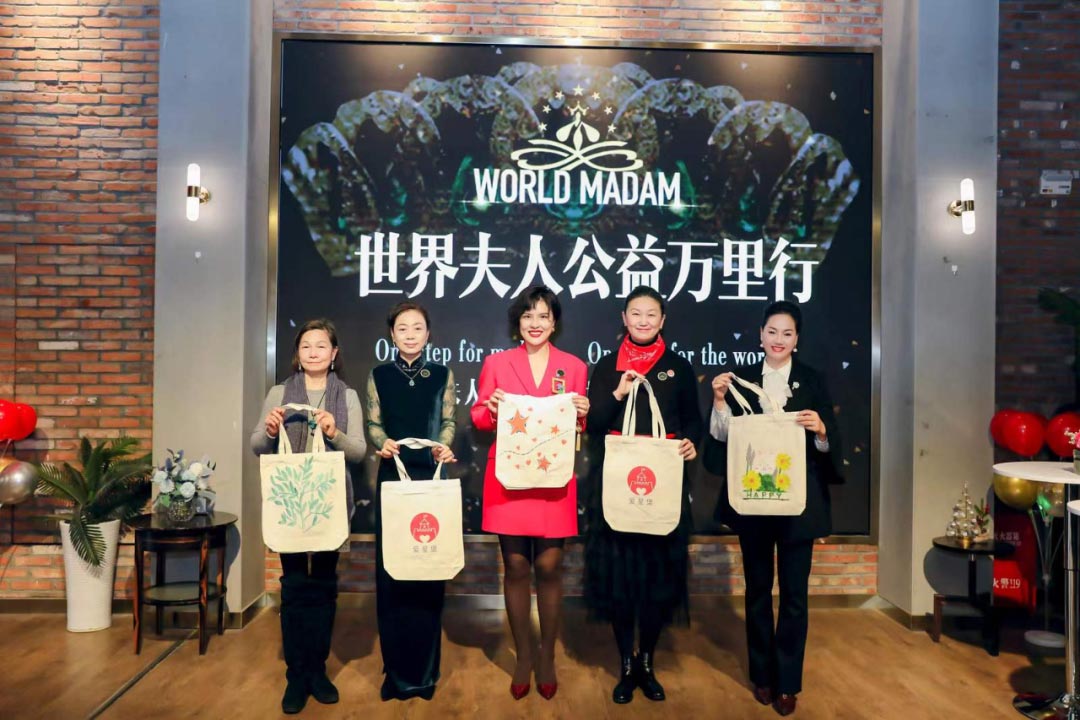 world peace and development. The WORLD MADAM global series of activities were initiated by Annie Huang, with Lisa Chen as the global executive chairwoman and Alain Azoulay as the global Director. Married women around the globe in political affairs, economy, technology, culture, education, and other fields will be linked together. It is a platform to highlight the charm of married women. The vision of "Crown Changes Lives" is to awaken and encourage more married women to achieve balance at work, at family, raising the next generation, and learning how to care for themselves correctly. They can establish examples as outstanding married women through promoting health, beauty and love. They can care for and participate in social welfare activities to help poor and disabled women and children. With unremitting efforts, they can work together to achieve the vision and goal of "Families Share Harmony and Happiness Globally."
This press conference received strong supports from over 100 enterprises and media.