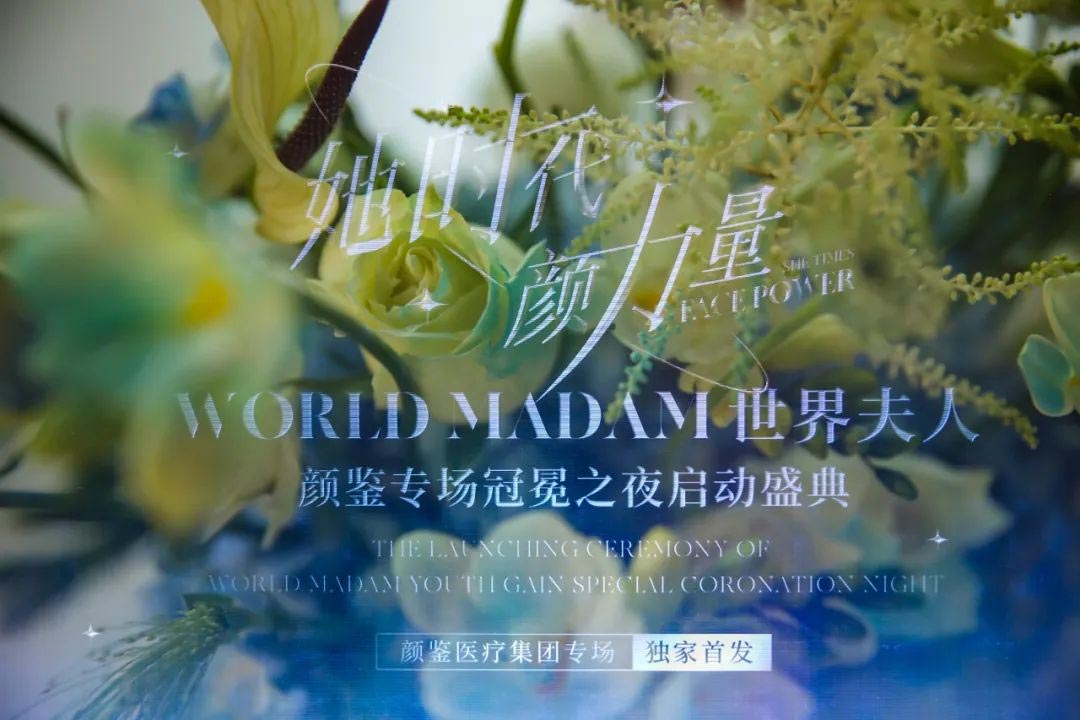 On March 11 2022, the opening ceremony of "The power of Her time" WORLD MADAM Youth Gain was successfully concluded at Mansion 15.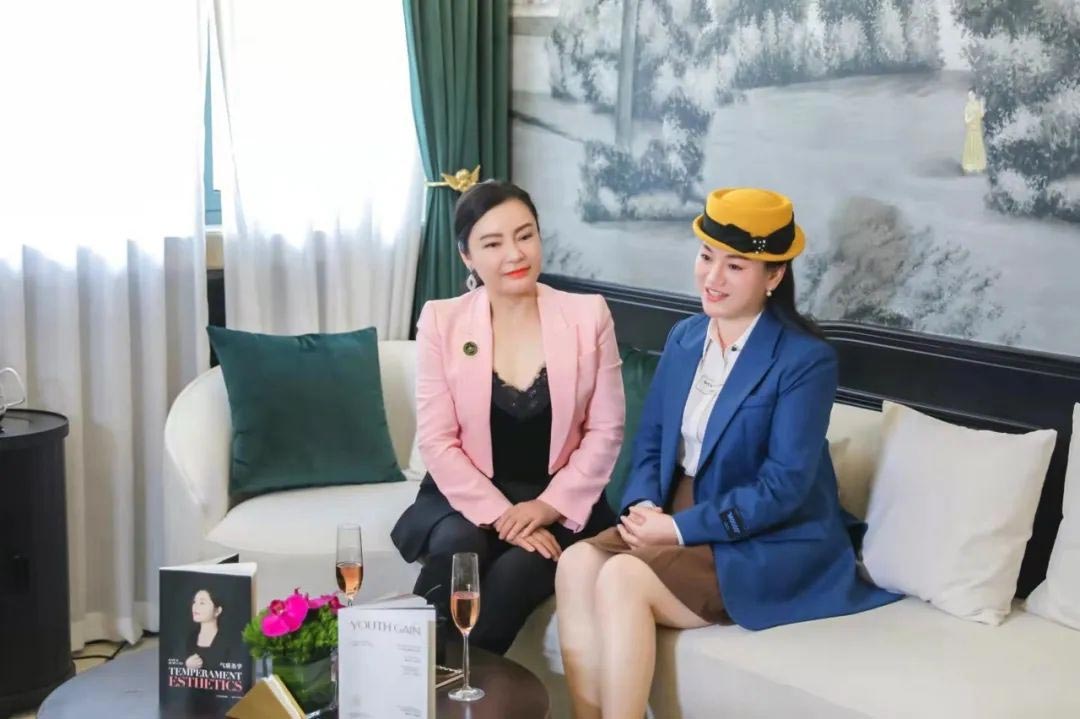 The founder & the chairman of border of director of Youth Gain, Mrs. Tsao Ruping, , co-founder and vice chairman, Mr Zheng Yan, CEO Mr. Fangfeng, Chief Executive, Mr. Zhu Yukun, CSO Mrs. Zeng Qian, Executive CSO & Business operations director, Mr. FuLongXin, CIO & Southwest market director Mr. YouLei, operations director of Anzi CRP department, Mrs. Tang Tang, and New Media Director Mrs. Lin Fang attended the ceremony.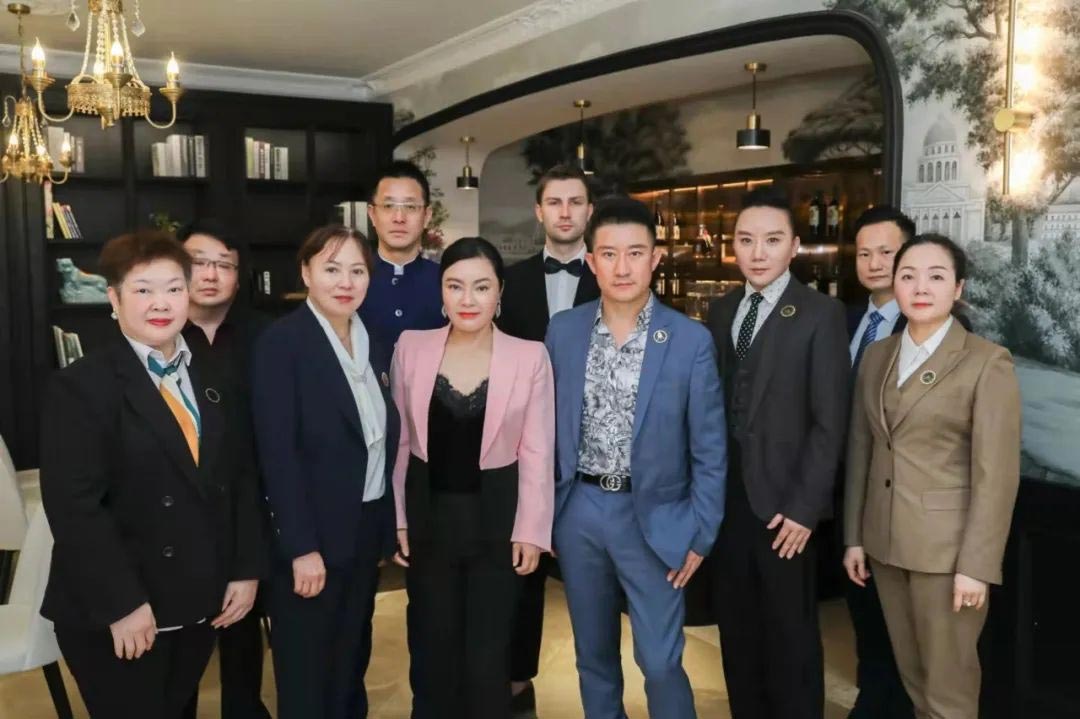 Madam Anni Huang, the chairwomen of World Madam group was invited to the event, World Madam China network operations director Mrs Xia Xinchun, executive director Madam Wang Xuanhong, Chief Secretary Mrs.Yang Lizi, and GM of Zhejiang Niniyin Media, Mr Huang Dewei, General Executive Director of World China, Mr. Ma Yun-xiang, Vice Executive President of World Madam Shanghai, Mr. Guo Chunying, Vice Executive President of World Madam Shanghai, Mr. Chen Jiagui, Commercial Director of World Madam China, Mrs.Tong Wanling attended and witnessed the event.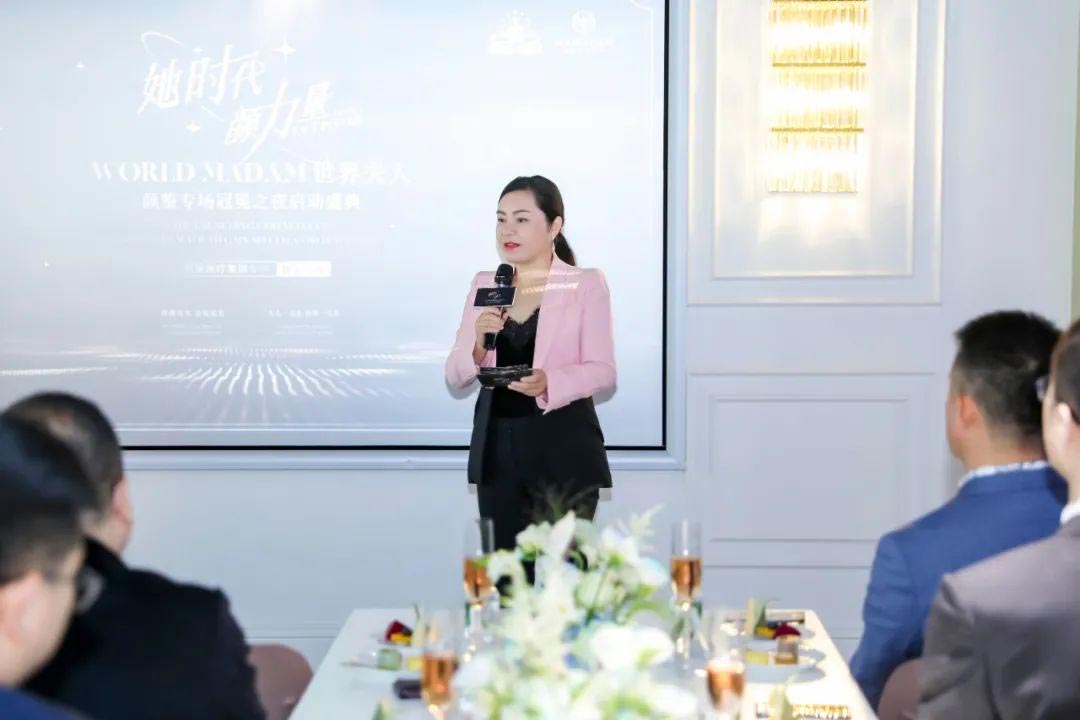 As a pioneer company in the beauty industry, this ceremony also marks the strategic cooperation reached between Youth Gain Group and WORLD MADAM, which will jointly promote the rise of women's power and sustainable development in the future.
"WORLD MADAM is an influential event for married women around the WORLD, which not only improves the status of global women in political, economic and social activities, but also wakes up and encourages more married women to care for themselves properly with 'Crown changing life'," Said Mrs.Tsao Ruping, the chairman of Youth Gain Group. To promote "Harmony and happiness for families around the world", Youth Gain has been adhering to the mission of "BEST LIFE makes LIFE better". Through this meaningful strategic partnership, both parts can work together to empower each other and provide a platform for more women to grow, change, show themselves and blossom.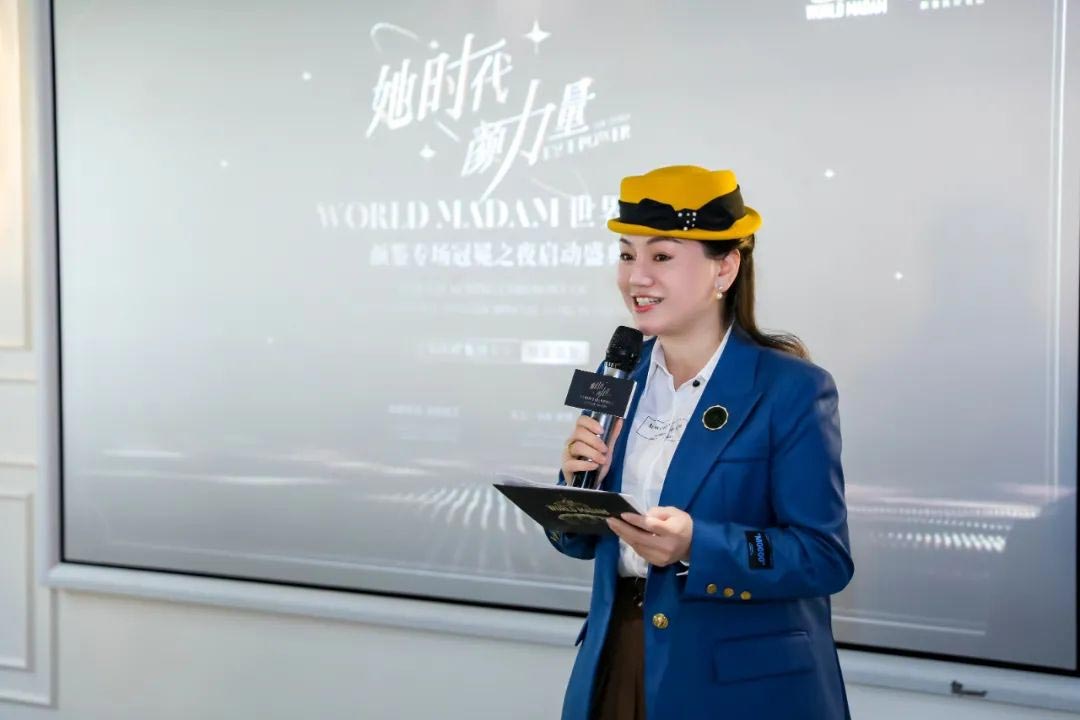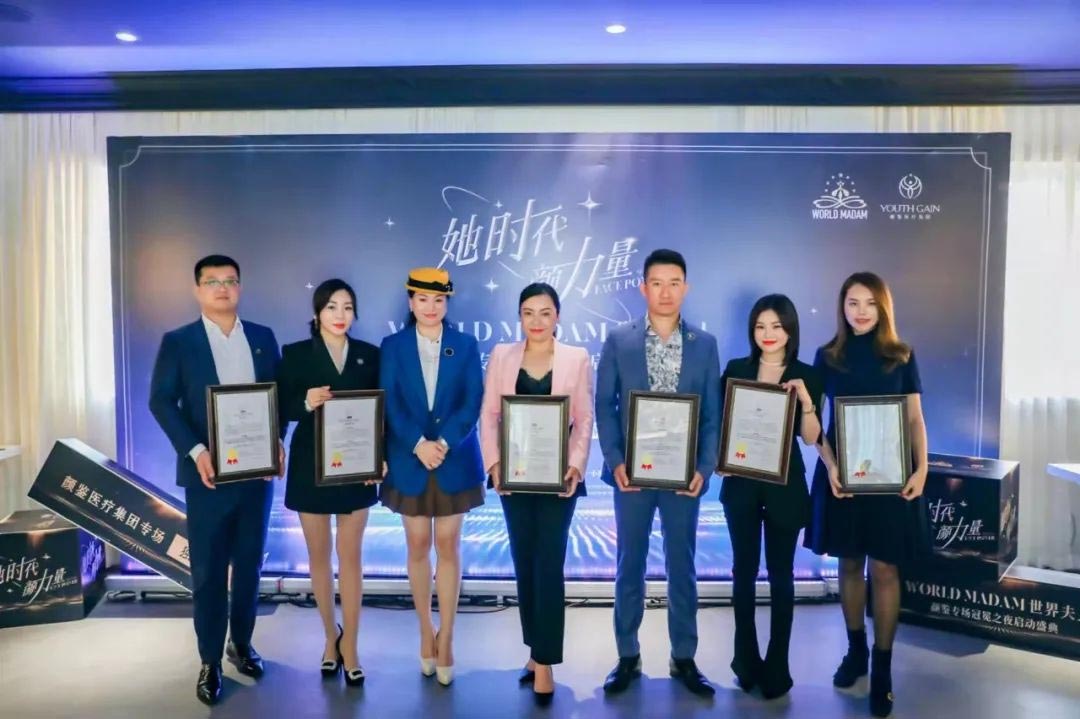 Madam Anni Huang, chairwoman of the Board of Directors of World Madam Group said: "One step for madams, one step for the world. I am very glad to pass more upward and good power to the society through close cooperation with Youth Gain. We believe that with the joint efforts of Youth Gain and WORLD MADAM, we will gather the strength of outstanding married women, promote their growth in various fields, lead women to establish correct values of life, and build the image of self-esteem, self-love, self-reliance and self-improvement. Advocate women to consciously shape themselves, improve themselves, to do the inner degree, the behavior of the proper, so as to become beautu inside and outside, love and responsibility of the world-class Madam."
At the site of event, Madam Anni Huang awarded Mrs. Tsao Ruping the honorary title of "Executive Vice President of WORLD MADAM China". In addition, Mr. Zheng Yan was awarded as honorary President of WORLD MADAM China, Ms. Zeng Qian as Executive Chairman of WORLD MADAM Youth Gain, Mr. Fu Longxin as Secretary General of WORLD MADAM Youth Gain, Mr. You Lei as Vice Executive President of WORLD MADAM Youth Gain and Mrs. Tang Tang as Vice Secretary of WORLD MADAM Youth Gain.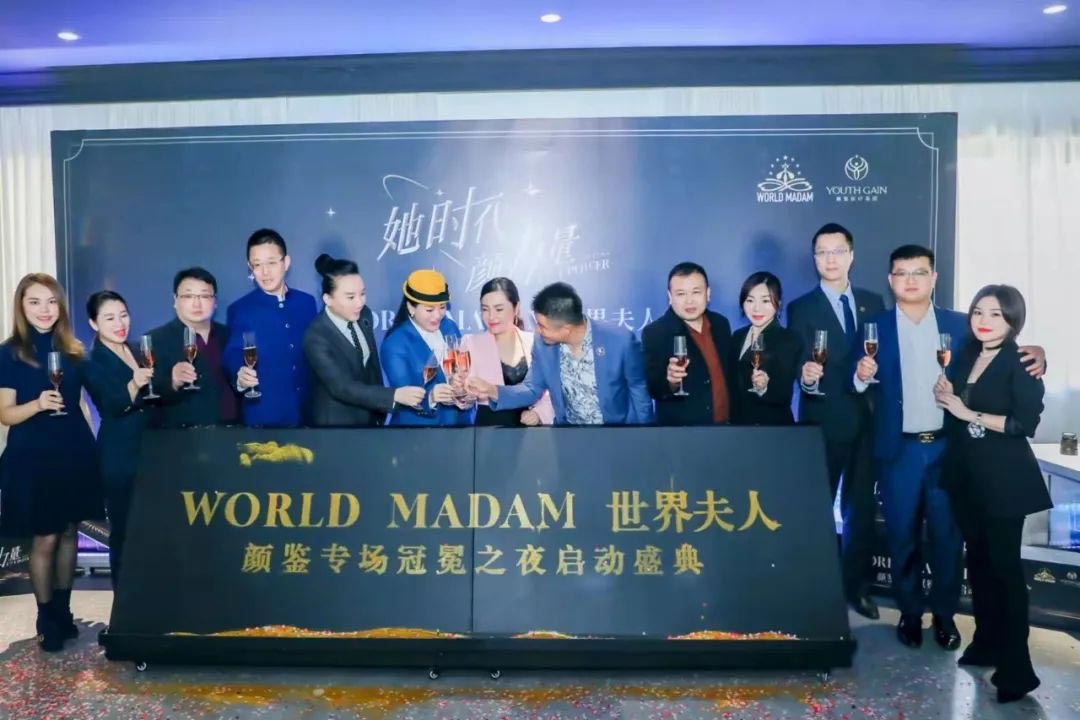 The leaders and special guests came on stage to officially launch the night of "WORLD MADAM of Her Time". This marks that Youth Gain group will help women realize their best self from the inside out and reap a perfect and happy life in more dimensions and diversified forms. At the same time, it also indicates that the night of the crown as the main stage 2022 Youth Gain grand ceremony is about to kick off.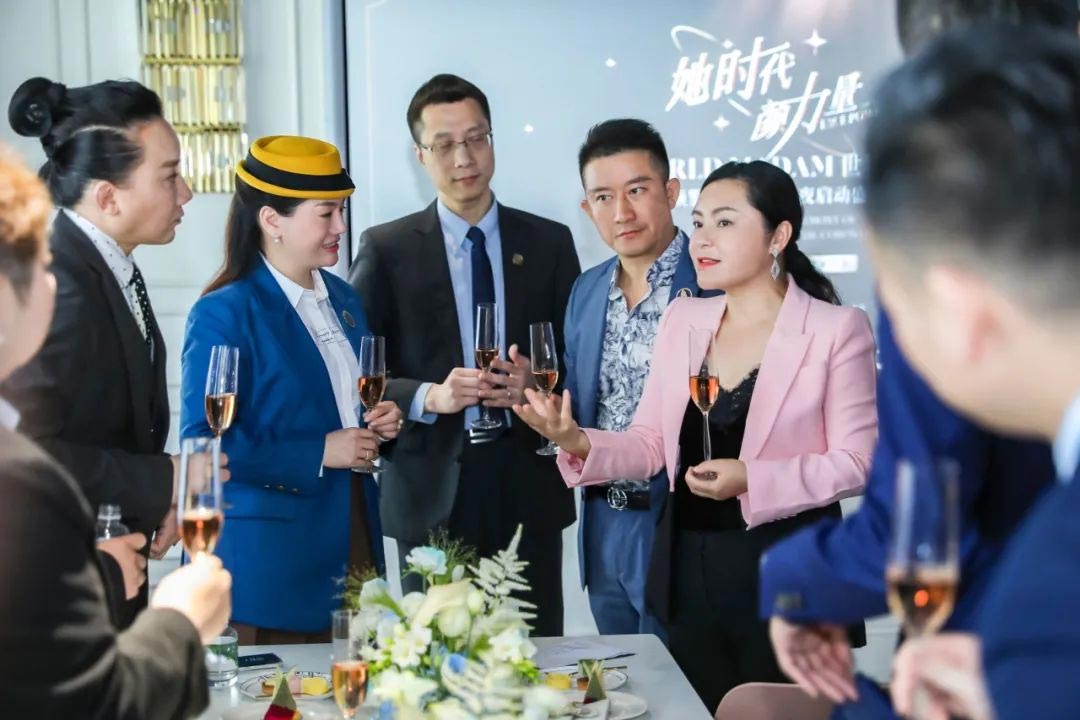 The cooperation between Youth Gain and World Madam,will drive the power of beauty and She power. It let all the women on stage, to be able to break through the limitations of traditional evaluation standard, to show his good image and unique style, expression of marriage, family, society and international affairs, personal views and opinions, with practical action to prove, Women can also have unlimited possibilities, history is not only HIS TORY, but also HIS STORY!