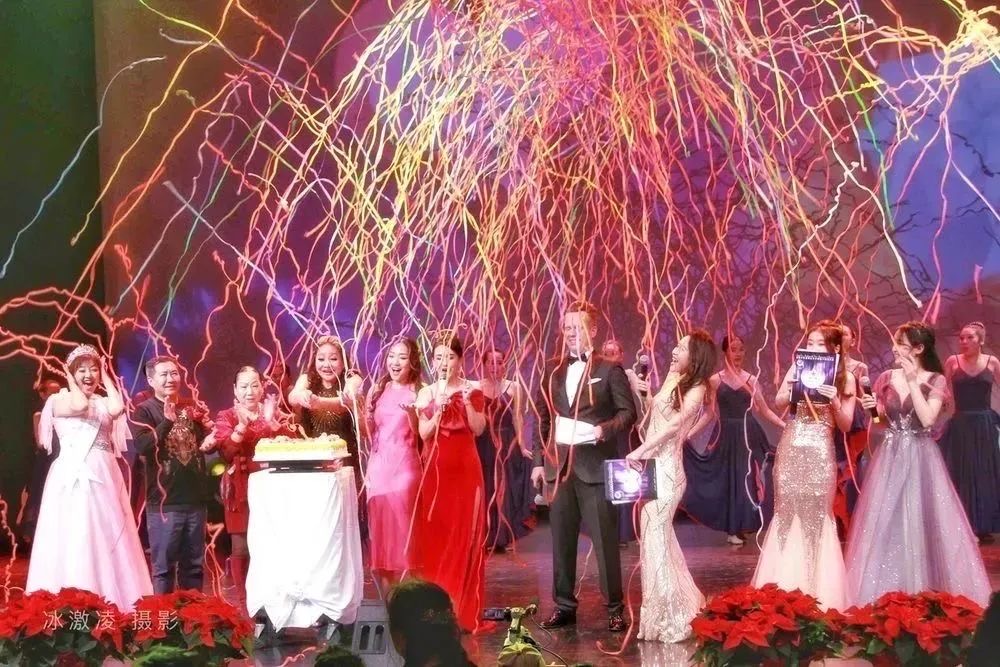 On December 4, 2022 local time in Vancouver, WORLD MADAM 2022 Canada Finals and Award Ceremony were successfully held at River Rock Theater in Richmond, British Columbia, Canada.

This event gained support from Canadian governments at all levels, famous enterprises, and major associations. Many notable people attended the ceremony, including councillor Teresa Wat (Ms.Qu Jiebing) from British Columbia, Canada; entrepreneur Mr. Chen Yongtao, famous overseas Chinese representative; Winnie Liao, WORLD MADAM Canada Honorary Chairwoman and CEO of Respon International Group; Cady Xu, WORLD MADAM Global Executive Vice Chairwoman, founder of Stage One Academy; Xu Ling, president of Chinese Women's Associated of Canada. Bonnie, WORLD MADAM Canada Executive Chairwoman, producer of Chinese Television Vancouver, and Mark Wiens served as hosts for this award ceremony.

Candidates for this event were outstanding madam representatives from all walks of life in Canada. After self-introduction, evening dress show, talent performance at the opening audition held by Stage One Academy, 11 madams stood out and finally attended the 2022 Canada Finals Award Ceremony. Through participating in WORLD MADAM competitions, the candidate madams achieved growth and improvement in etiquette, physique, psychology, vocal, dance and other aspects.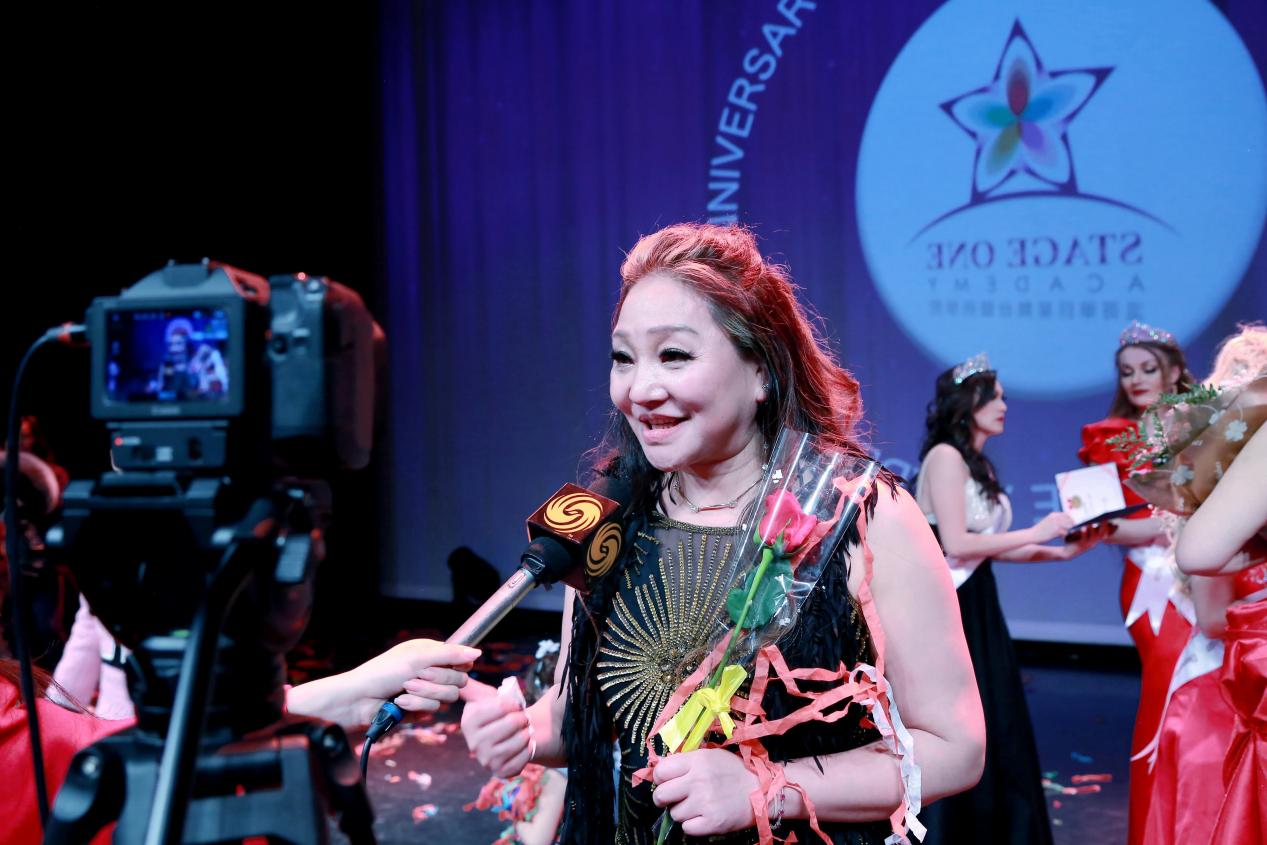 Cady, WORLD MADAM Global Executive Vice Chairwoman, founder of Stage One Academy stated: "women are playing multiple roles like wives, mothers, daughters, workplace women in our society, so constant self-improvement is much more needed for them to keep pace with the time and be better, which is a historical mission endowed to women by our times."

WORLD MADAM Canada Executive Chairwoman Bonnie said in the interview: "female beauty is emanated from inner hearts, the crown carries different meanings. We hope that, even after the award ceremony was finished, these awarded madams will persist in charity work to spread beauty and love, so that they can become excellent female role models to motivate and influence more women to make contributions to community, promote economic and cultural exchanges between Canada and other countries. Furthermore, we hope they can awaken more married women to spread health, beauty and love, then improve women's status in global political, economic and social activities."

WORLD MADAM is a comprehensive service platform highlighting the charm of global married women, whose purpose is enhancing the overall quality of women, setting outstanding women examples, helping poor and disabled women and children, promoting the training of national women talents, maintaining social stability and contributing to world peace and development.
The event was initiated by the Founder, Madam Annie Huang, with Madam Lisa Chen serving as the Global Executive Chairwoman. Through connecting married women who are influential in politics, economics, technology, culture, and other fields from all over the globe, and with the concept of "Crown Changes Lives", "One Step for Madam, One Step for the World", it intends to awaken and encourage more married women to learn of caring for themselves while working hard for their careers, families, and the next generations; then advocate health, beauty, and love to make them care about and participate in social charity activities, help the poor and disabled, and put concerted efforts to achieve "Families Share Harmony and Happiness Around the Globe."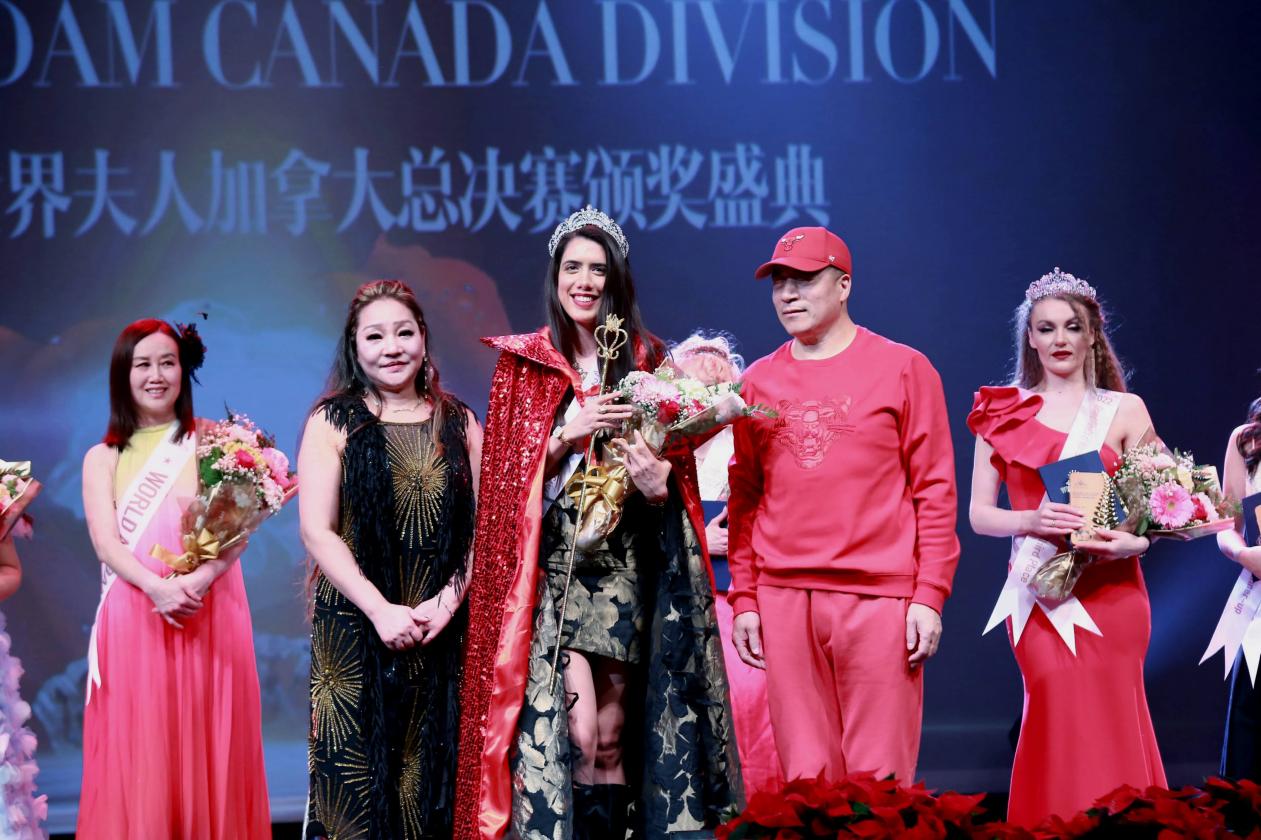 Champion: Elizabeth Fraga
Champion Elected by Audience: Esme Shi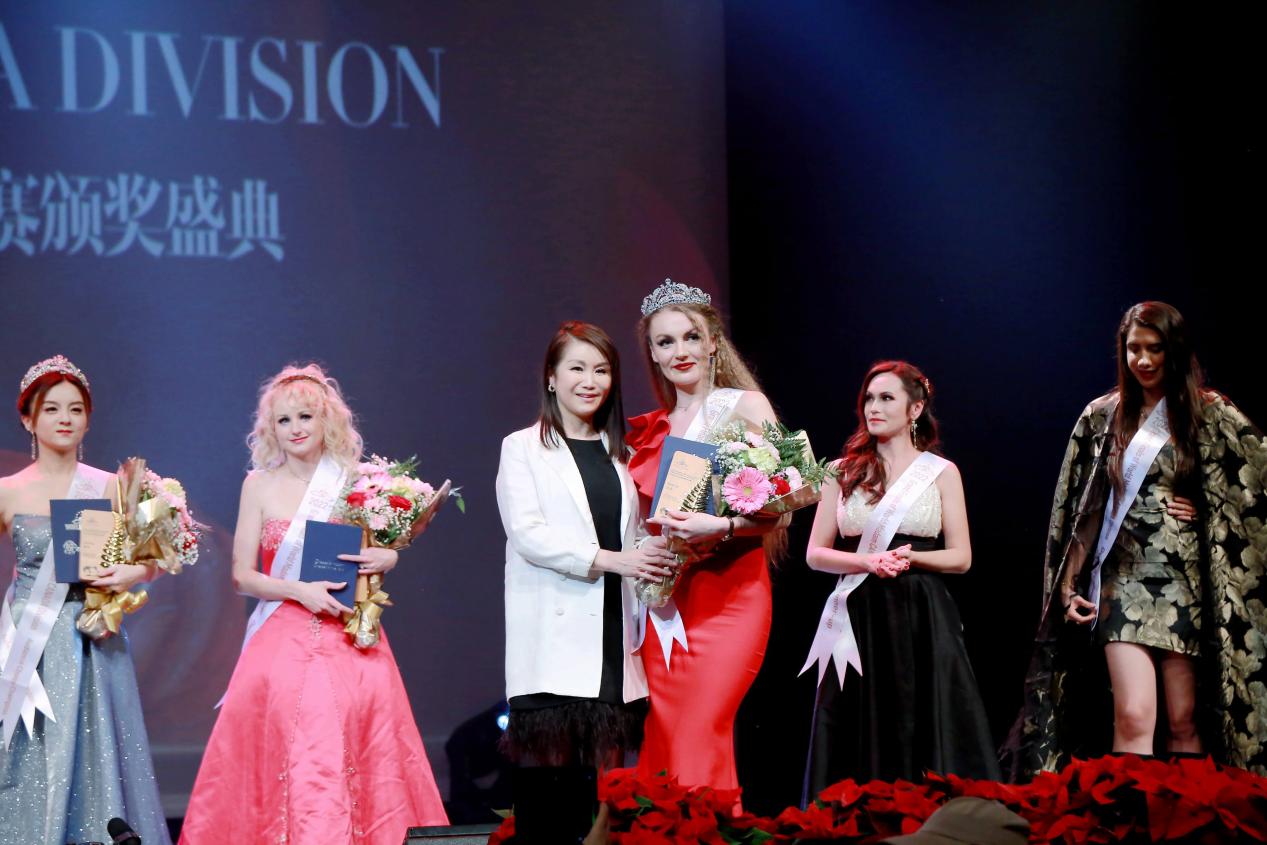 Runner-up: Peggy Davies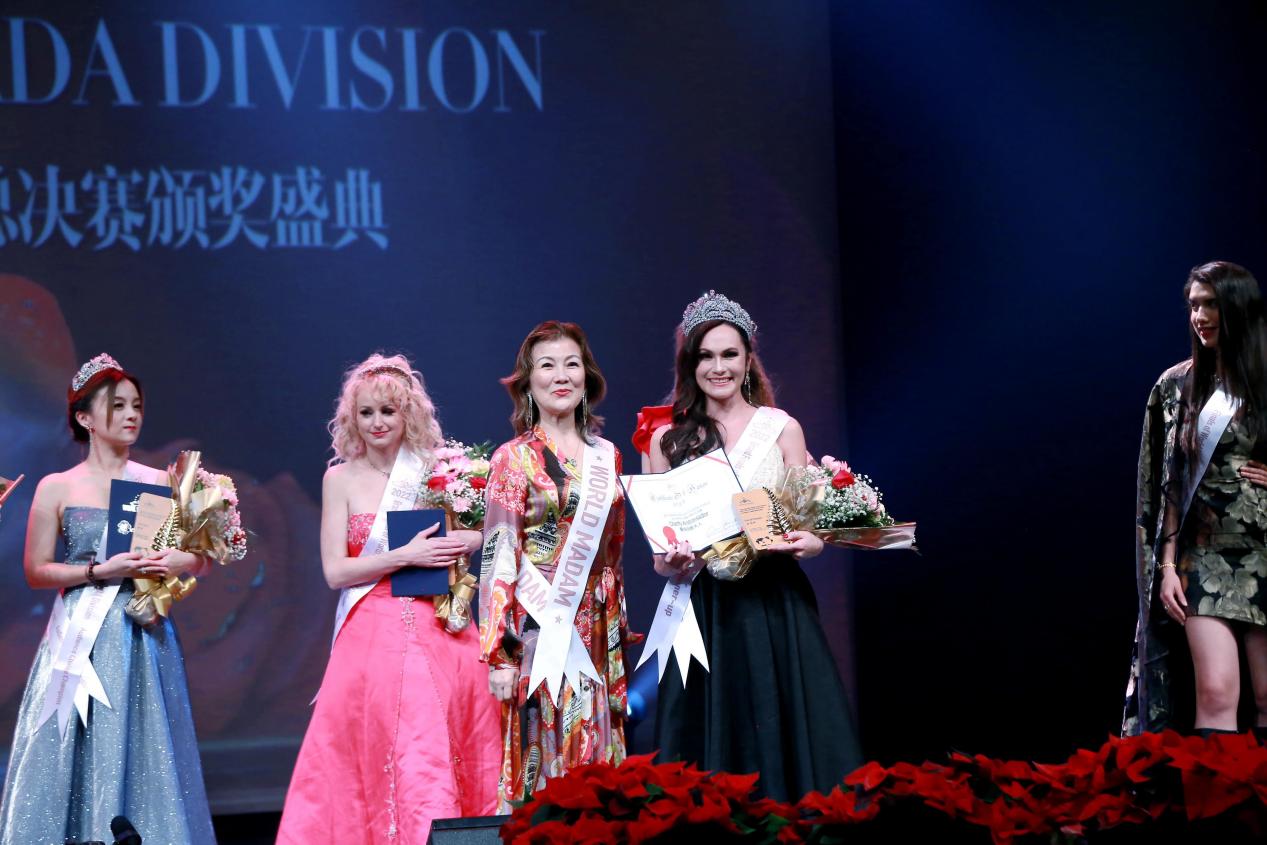 Third Place: Oksi Kuznietsova
2022 WORLD MADAM Canada Finals Award List
Champion: Elizabeth Fraga
Runner-up: Peggy Davies
Third Place: Oksi Kuznietsova
Champion Elected by Audience: Esme Shi
Honorary Champion: Shirlyn Liao
Madam Most Intellectual: Daisy Huang
Madam Most Talented: Evelyn Zhang
Madam Media Choice: Carmen Renee Perreault
Madam Most Photogenic: Jyoti Dai
Madam Best Temperament: Celia wang lee
Madam Most Affinity: Lily Liu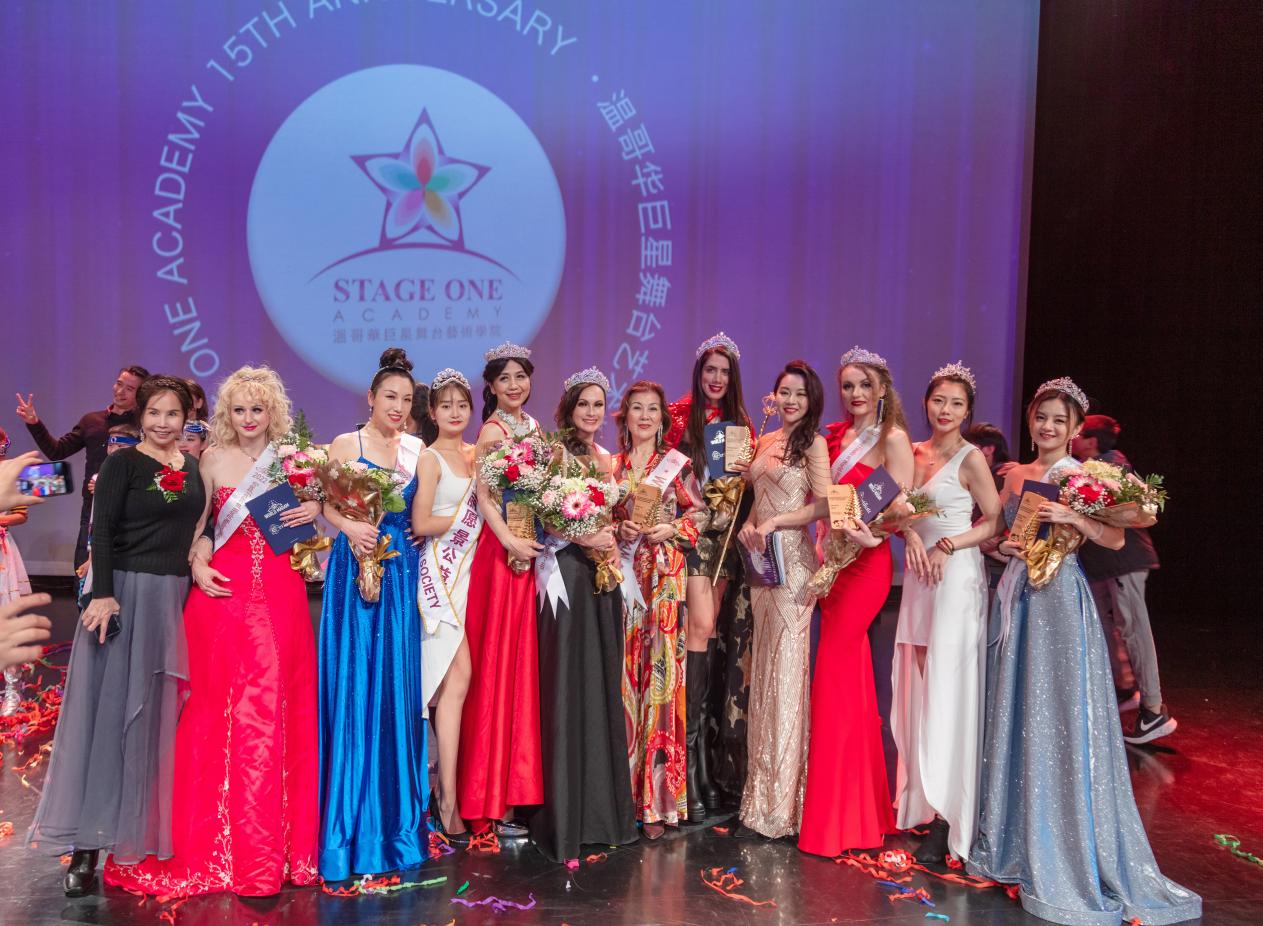 Thanks to the following for their support to this event
Guiding units:
Hollywood Culture Media Group
World Madam Foundation
World Madam Group Co.,Ltd
World Madam Royal College Co.,Ltd
World Madam Global Event MGT Co.,Ltd
Title Sponsor:
Respon International Group
Host units:
Stage One Academy
Beauty Vision Society
Presiding units:
Canadian Alliance of Chinese Associations
Canada Hehe Cultural Research Institute
Canada China Friendship and Cooperation Association
Anhui Community Association of Canada
Joogle Media
Shandong Chinese National Chamber of Commerce
Fraser Volunteer Association of Canada
Beeta International Education Group
Sakuragi Education Academy
anhuai Guandan Association
Golden Top Financial Services Inc.
.........
(The above lists are in no particular order)